WhatsApp us to order via bit.ly/NorgesfoodsOrder
NO ANTIBIOTICS EVER
NON-GMO FEED
LOW DENSITY PENS
PRE-RIGOR PORTIONS – VACUUM PACKED AND CHILLED/FROZEN IN NORWAY WITHIN 2 HOURS OF HARVEST
BEST BEFORE DATE – 1 YEAR FROM HARVEST
Scales off, skin on pin-bone in, 4 x 150g per pack.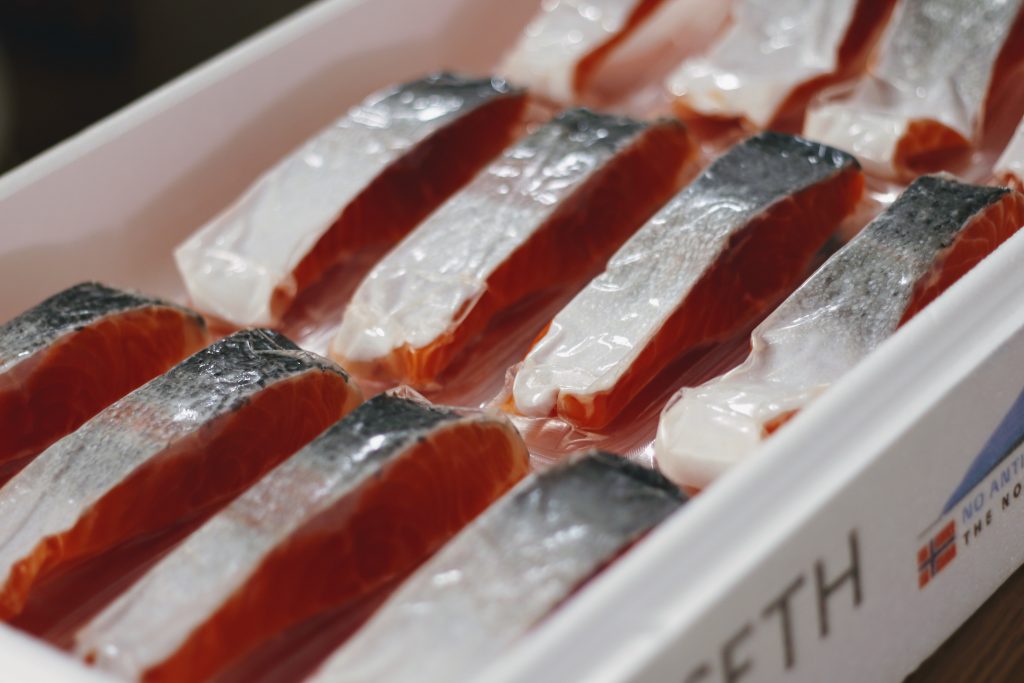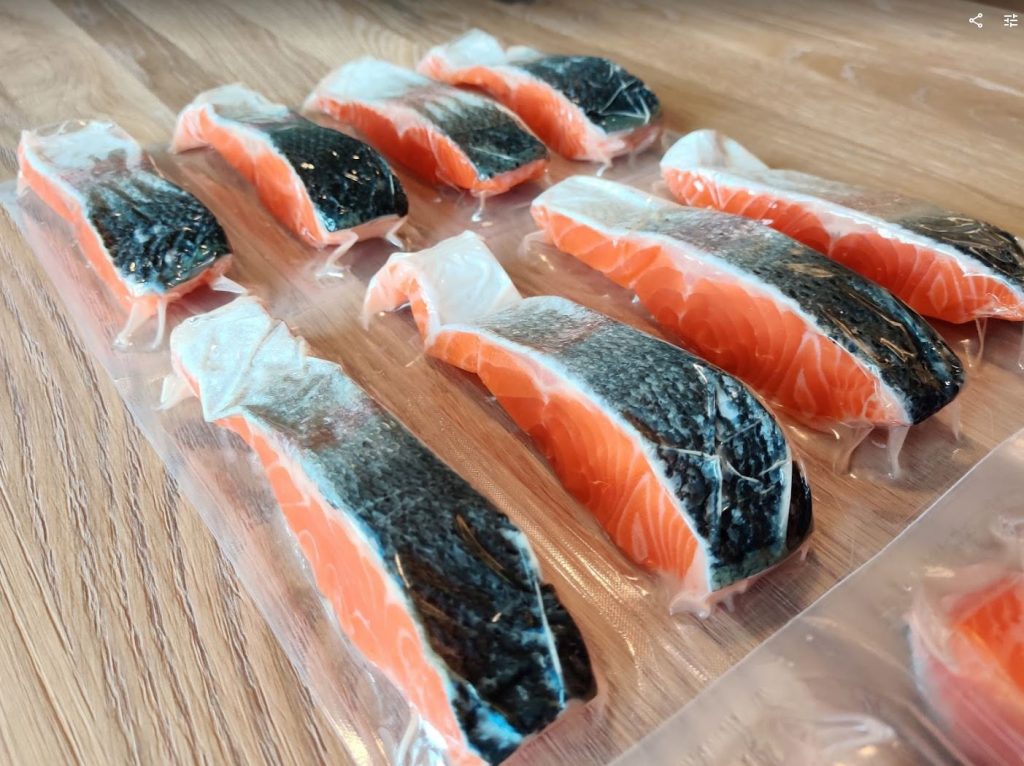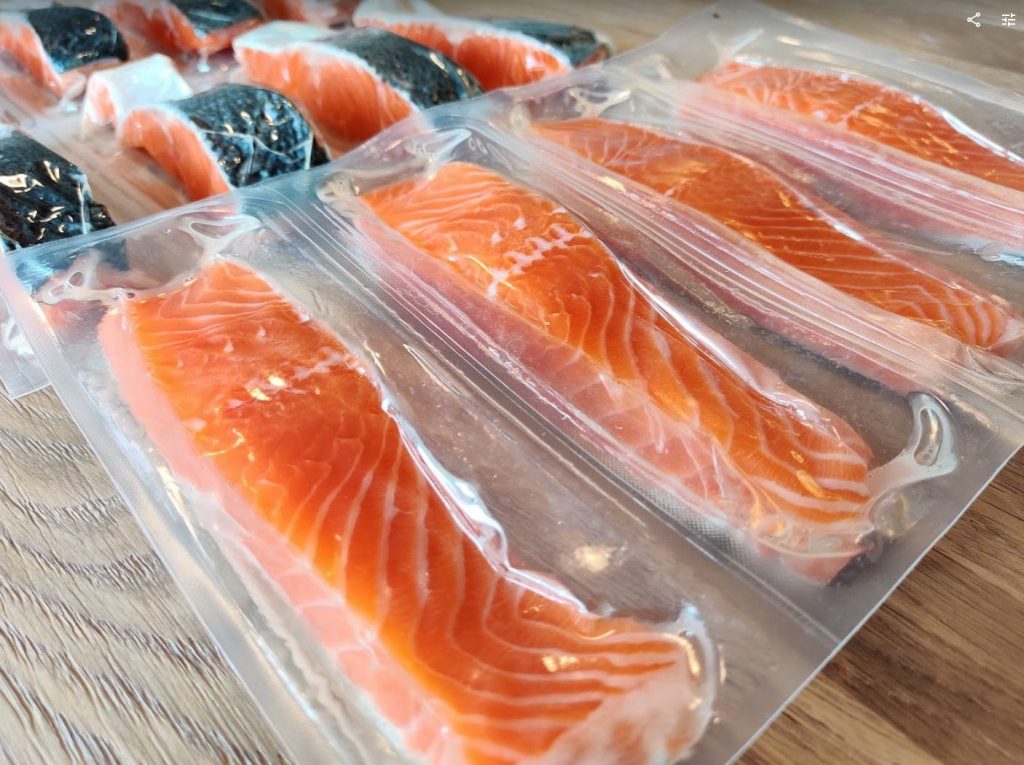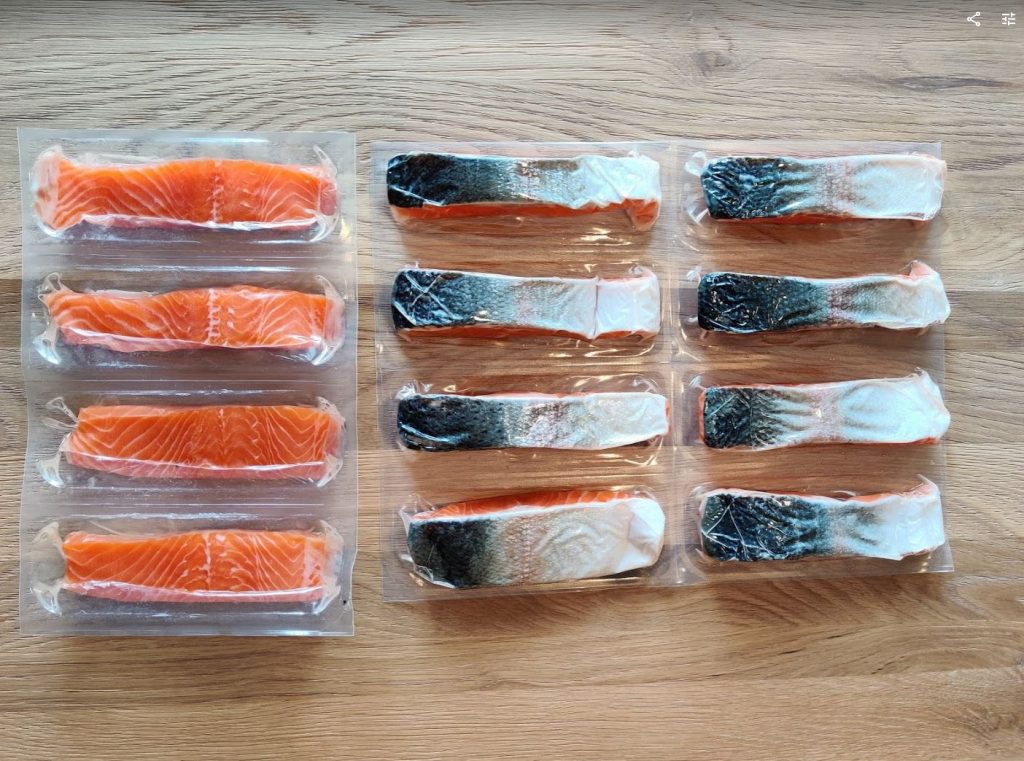 CAUTION – Contains Pin Bones. Why? The main reason is to preserve the freshness for as long as possible.
Trout and most species of fish under-go "rigor mortis", a stiffening of the muscles after harvesting. The muscles compress around the pin bone, making it impossible to remove without damaging the fillet, a physical effect known as "gaping". Removing the pin-bones when the fish is in rigor causes gaping resulting in holes and slits in the fillets. This leads to a downgrading of the physical appearance and yield of the fish. In order to remove the pin bones, the fish has to rest for 24-48 hours until the muscles relax – however this relaxation period reduces the freshness of the fish as it is exposed to the natural environment for this duration.
Portions imported by Norgesfoods are pre-rigor portions. This means they are portioned and vacuum packed immediately after harvest, with the pin-bone in. The freshness of the fish is preserved, and allows for an incredible 10 day use-by period, under chilled conditions (0-2C). We sell mainly frozen portions with a 1-year best-before date.
WhatsApp us to order via bit.ly/NorgesfoodsOrder
What makes this product different from any other trout (mismarketed as "Salmon Trout" 😂 in Malaysia?)
First of its kind in Malaysia, pre-rigor IVP portions. It is filleted, portioned, vacuum packed and chilled/frozen in NORWAY within 2 hours of harvest and arrives in Malaysia within 48 hours. It is therefore not directly exposed to the external hot/humid Malaysian environment and local processing facilities.
ALL other fresh salmon and trout comes as a whole fish and is processed in Malaysia. This introduces additional hygiene risks to the food you consume.