WhatsApp us to order via http://bit.ly/NorgesfoodsOrder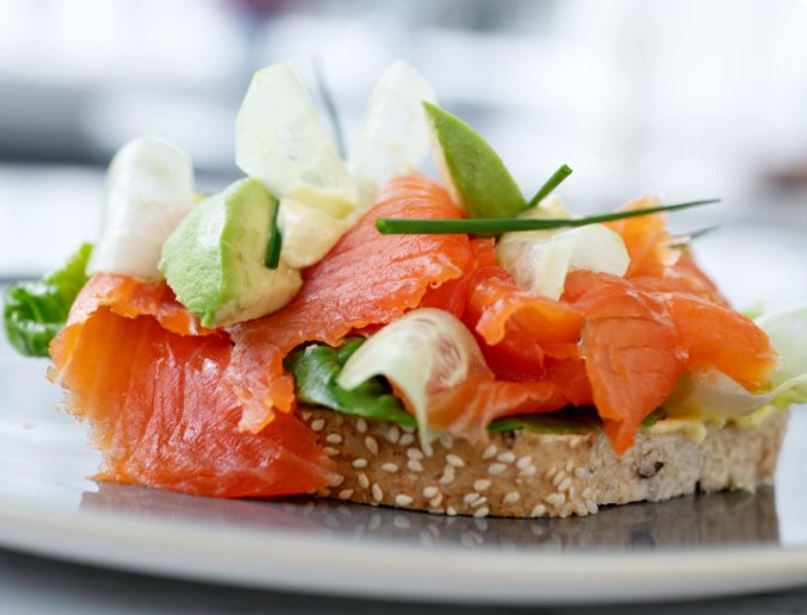 Norwegians know a thing or 2 about smoking salmon – Norgesfoods is therefore excited to introduce to you literally the best cold and hot smoked salmon in Norway and by extension, possibly the world. Gold medal winner for cold and hot smoked salmon in the Norwegian Championships – King Mikal is a family owned and run business that produces the highest quality product.
King Mikal only use the highest quality raw materials, along with natural products such as juniper berries, beech chippings, sea salt and sugar, to create a truly gourmet product. Everything about this product is produced according to traditional recipes, resulting in ideal levels of fattiness, texture and saltiness.
More info in the link – https://kingmikal.no/en/mikals-laks/

Cold-Smoked packs (250g)

Hot-Smoked packs (250g)
The difference between Hot- and Cold-Smoked salmon
Both hot – and cold-smoked salmon are dry salted early in the process. The salt is then washed off. For hot-smoked salmon, paprika and pepper spices are added before being smoked at around 49C, whereas for the cold smoked, the temperature is maintained at around 32C.
The temperature difference results in cold-smoked salmon having a fresher and less smoky flavor, while the hot-smoked version is smokier. In terms of texture, cold-smoked is smooth and silky, while hot-smoked salmon is flaky, as if it had been baked.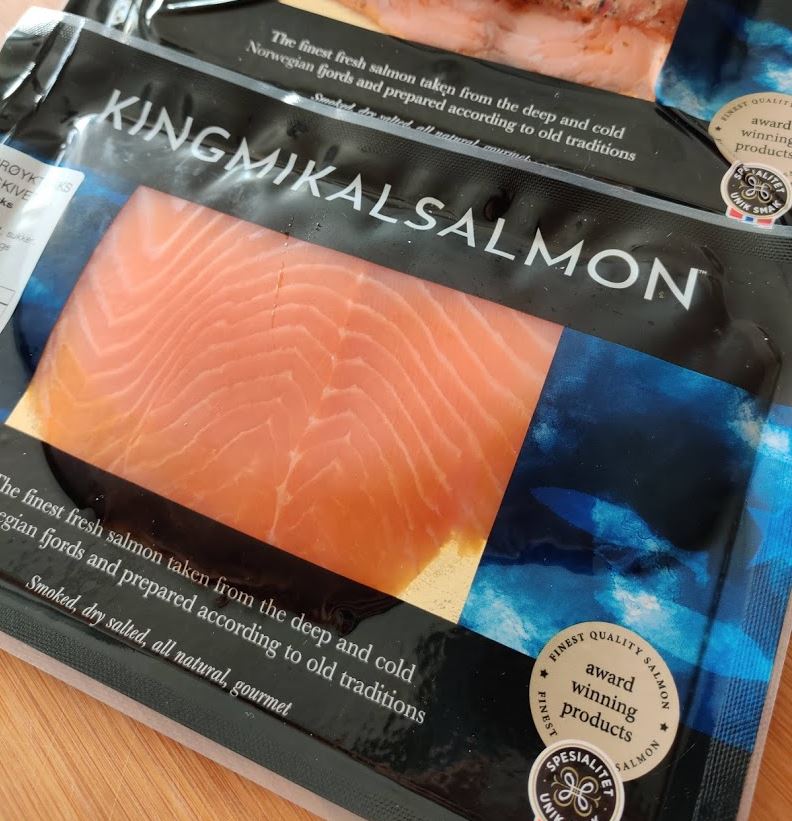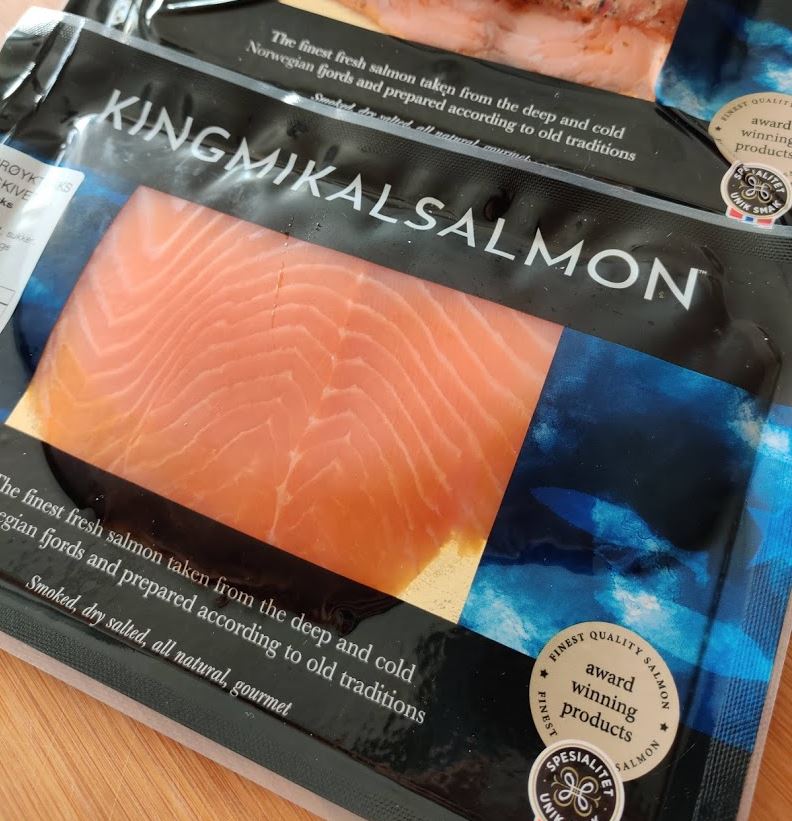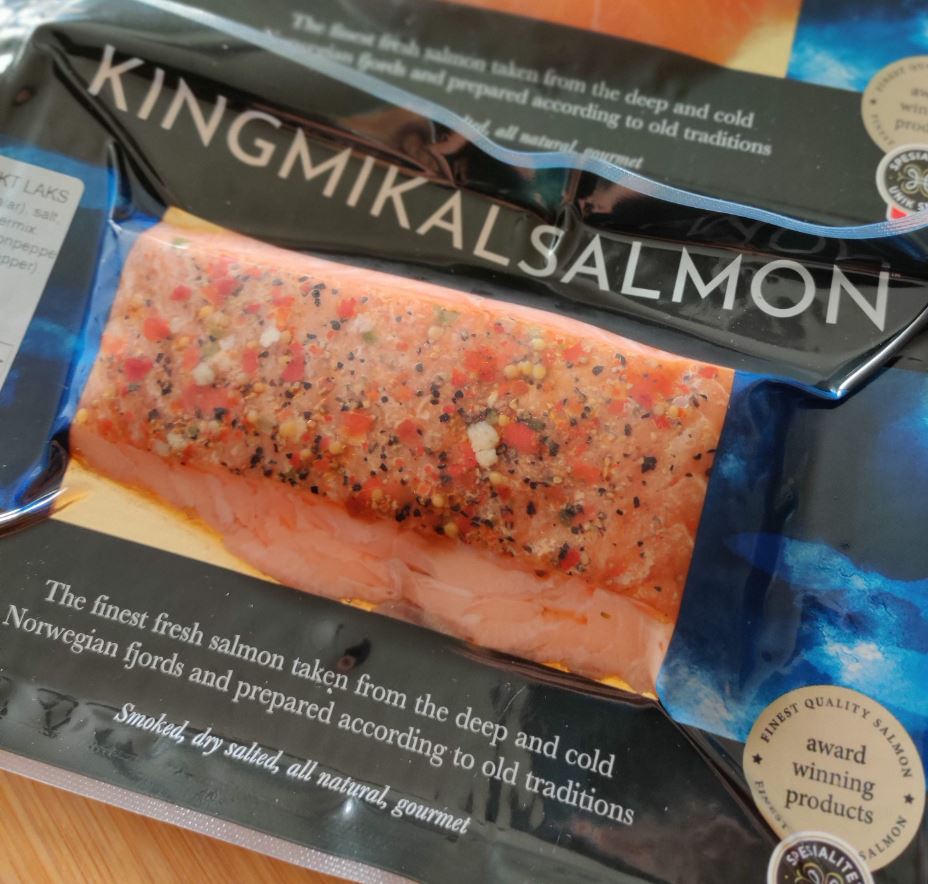 The difference in quality is clear in the picture below. King Mikal cold-smoked salmon vs. a popular main-stream product from a reputable Norwegian brand. The taste, texture and overall mouth-feel of King Mikal is superior in every way!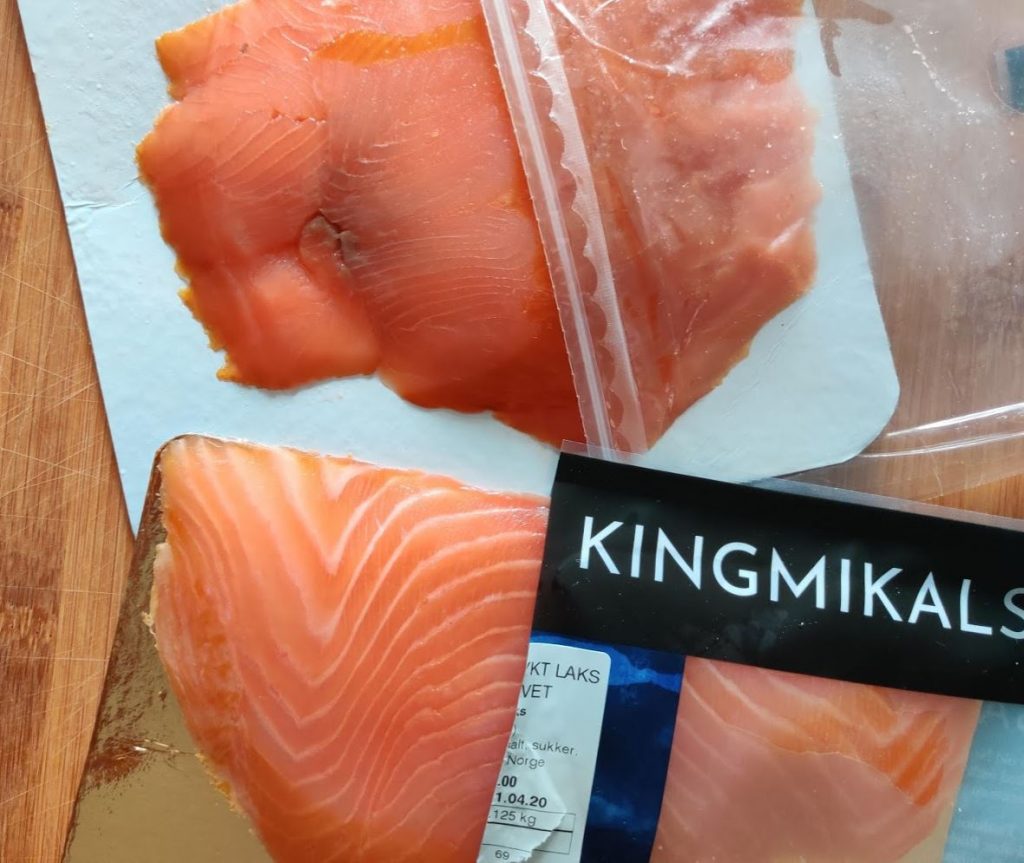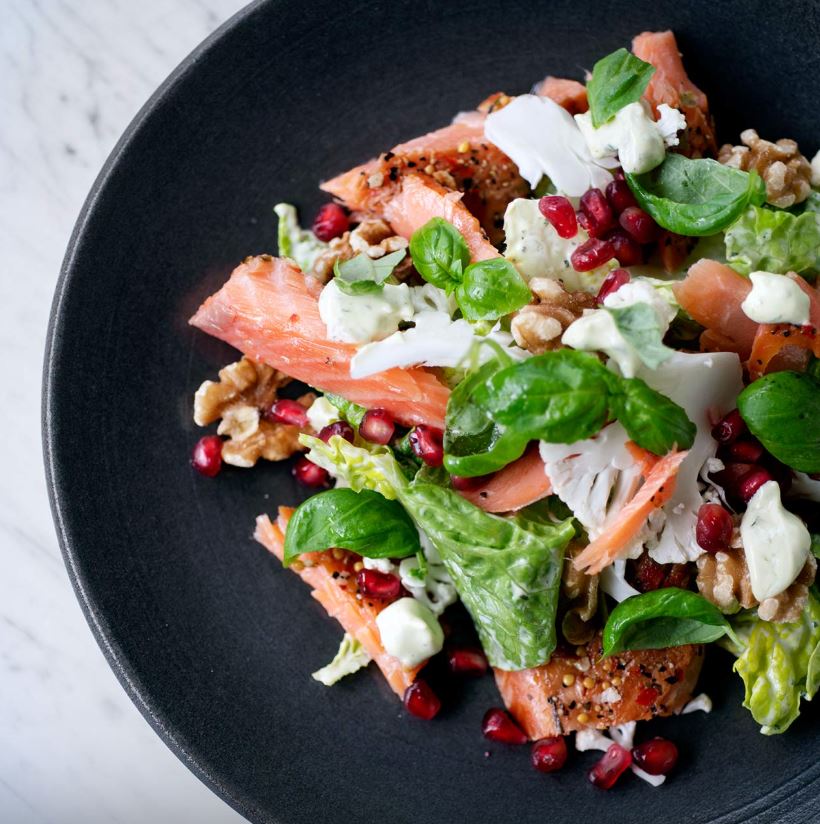 You CAN also freeze King Mikal smoked salmon – Norgesfoods offer both chilled and frozen product. The chilled product has a 6 week use-by date. The frozen product has a 1 year best-before date. Once the pack is opened, consume within 5 days.
WhatsApp us to order via http://bit.ly/Norgesfoods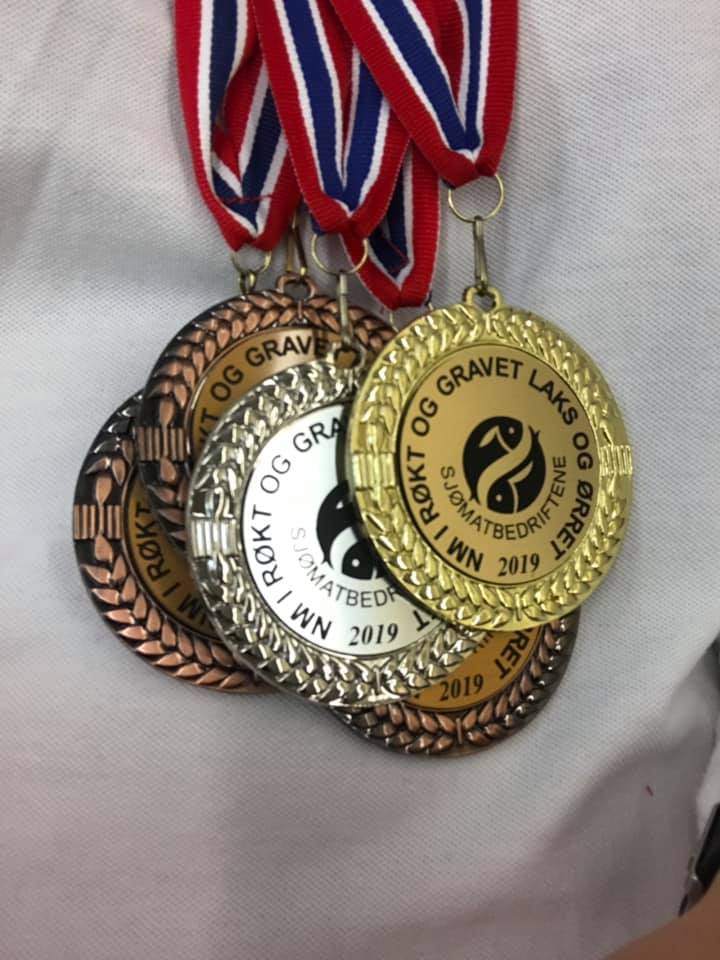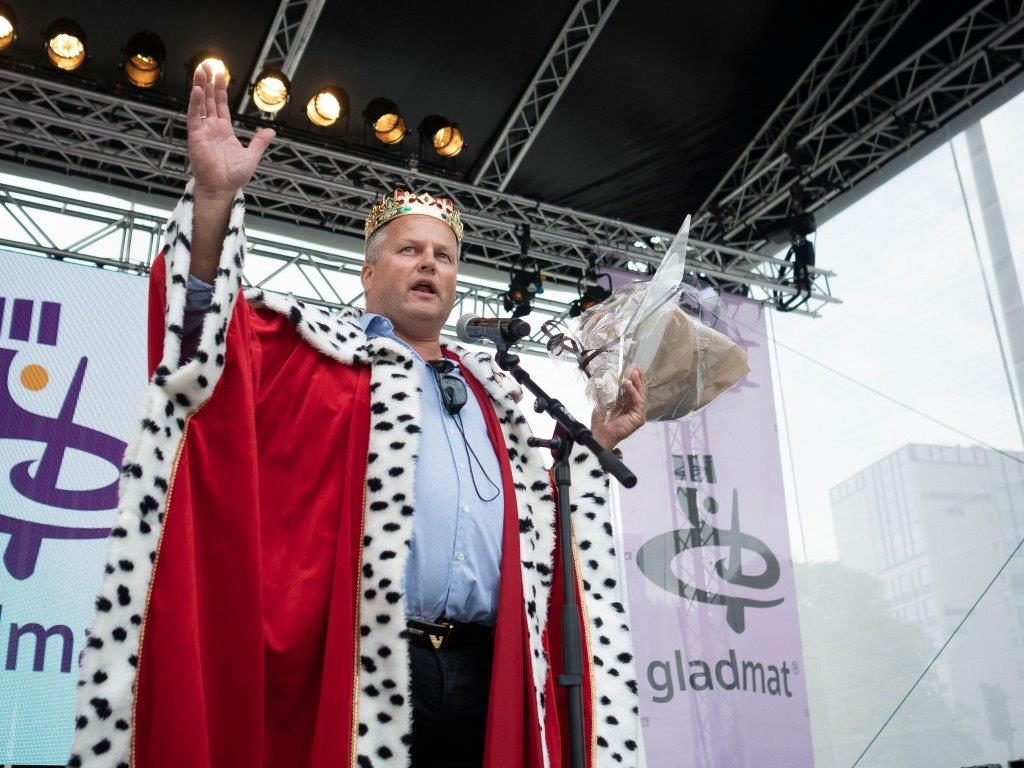 WhatsApp us to order via http://bit.ly/NorgesfoodsOrder