WhatsApp us to order via bit.ly/NorgesfoodsOrder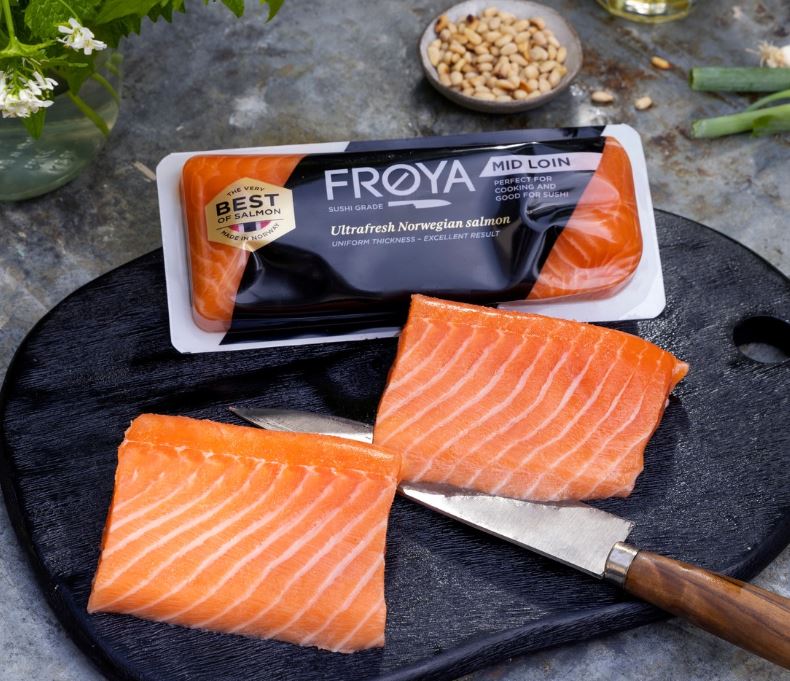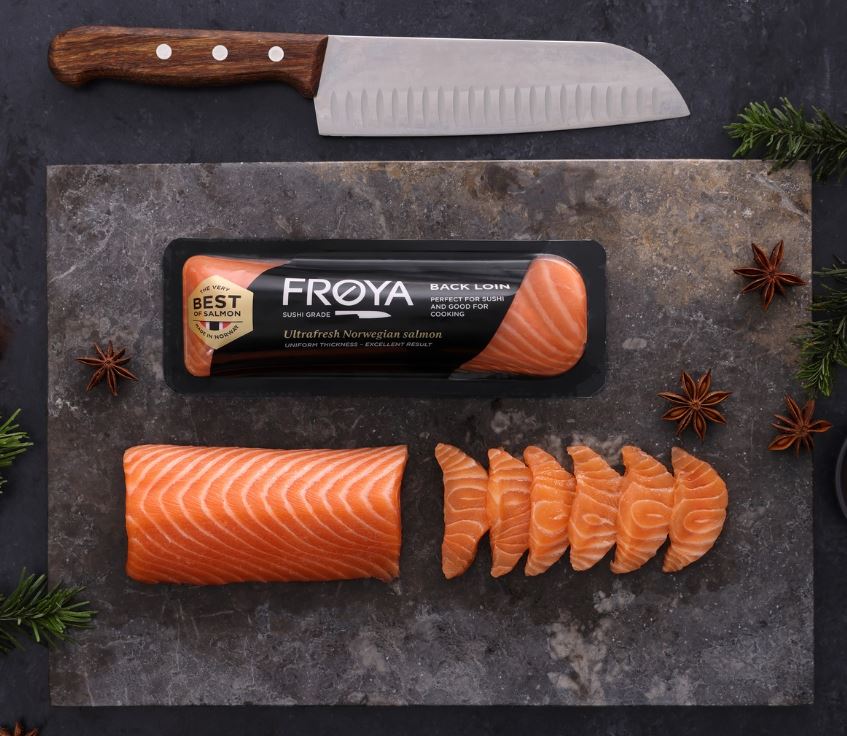 The video below describes in detail the entire process to produce an ultra-fresh Frøya salmon loin – from sea to sealed in under 2 hours!
So, what makes Frøya salmon so special?
1) Frøya salmon is graded and selected by hand, only the best fish, with the best looking fillets are selected.
2) They are filleted immediately after catch, pre-rigor mortis. If a fish rigors with the pin bone in, the flesh is damaged, and less fluids are expelled, making it taste mushier and wetter.
3) Hygiene – its packed under strict European standards, in Modified Atmosphere Packaging, with minimal oxygen in the pack, so that bacterial growth is stunted. That is how Frøya salmon stays ultra-fresh with an amazing 14 days shelf life in chilled conditions. Try keeping your supermarket bought chilled salmon in the fridge for 24 hours and see what happens!
4) Norgesfoods PLT is the importer as well as the distributor, so the entire supply- and cold chain is under our direct supervision and oversight. We deal directly with Frøya, the airlines, customs, local logistics etc.. We are also an SSM registered company, and regulated by LKIM and MAQIS.
WhatsApp us to order via bit.ly/NorgesfoodsOrder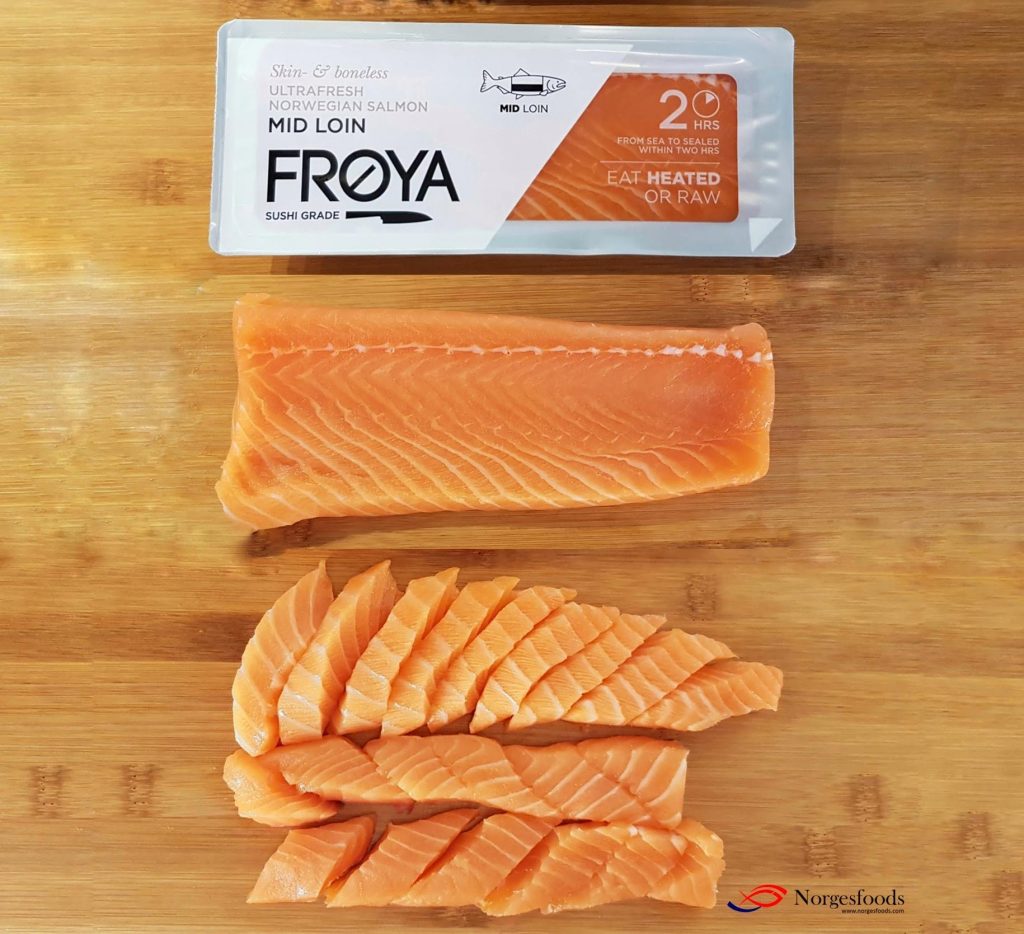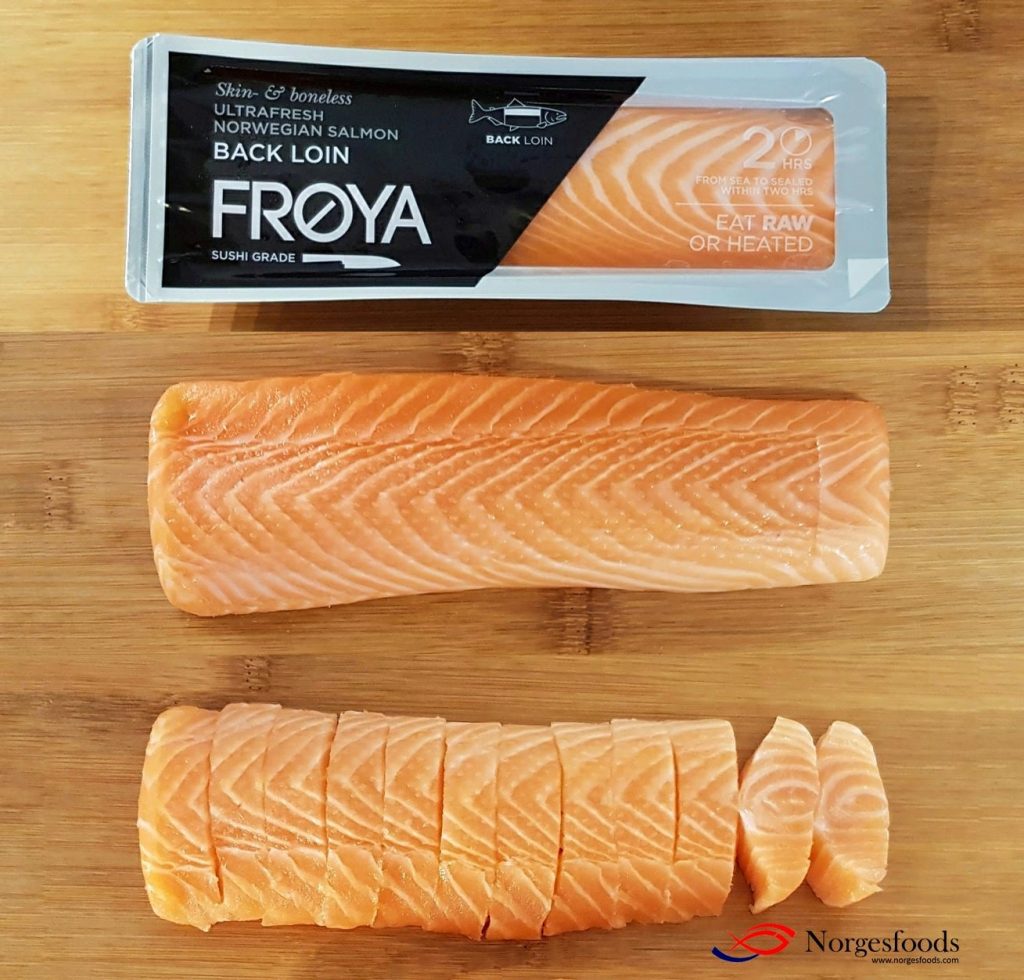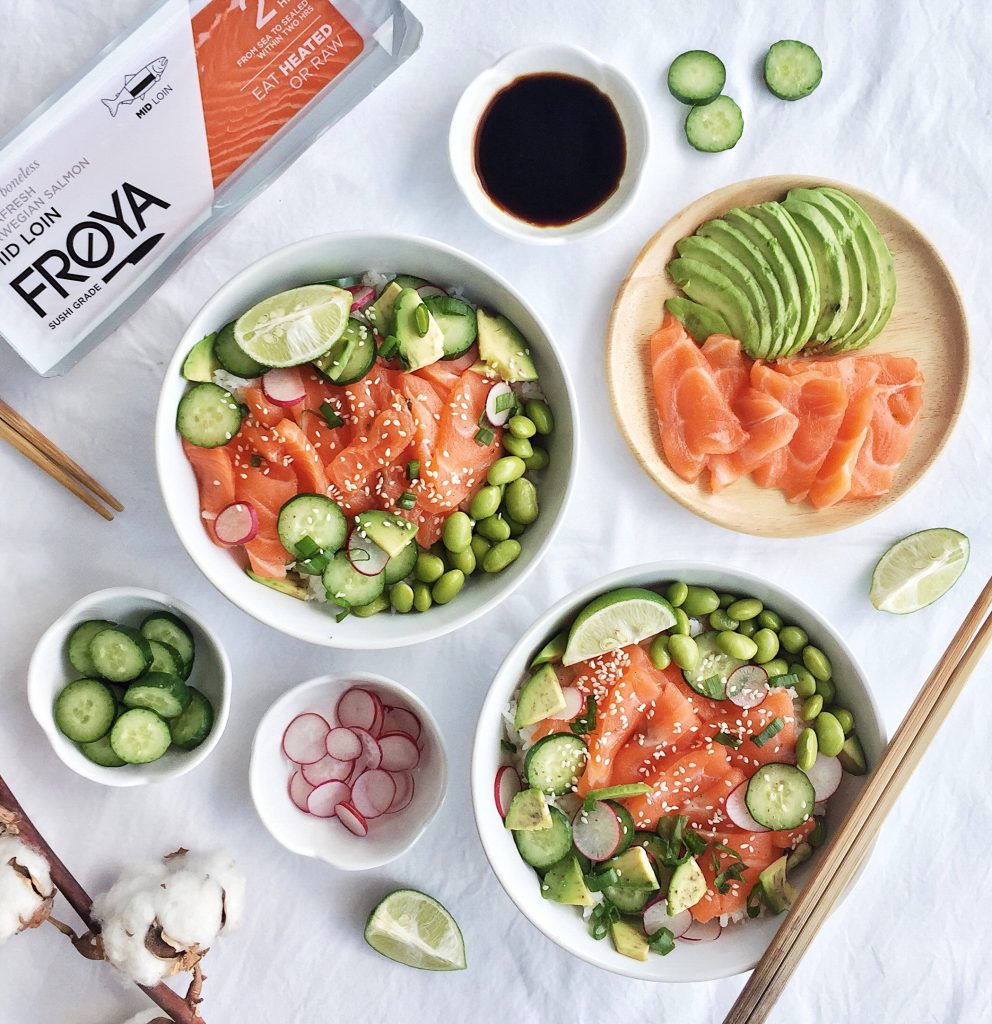 Is farmed salmon bad for you?
Short answer – no. The health benefits of eating farmed salmon far outweigh the risks of not eating salmon at all. In fact, farmed salmon, on average, have lower levels of PCBs (an oil-soluble toxin) than wild-caught salmon. In the European Union, fishmeal and fish oil have been routinely tested for contaminants since 2005, and the concentration of toxic chemicals and heavy metals is monitored. More information in this link –
https://nifes.hi.no/en/more-environmental-pollutants-in-wild-salmon-than-in-farmed-salmon/
There have been videos circulating on social media on the safety and ethics surrounding farmed salmon. These allegations are highly one-sided and simply untrue – like any industry there are responsible producers and unethical ones. The Norwegian aquaculture industry is highly regulated – where the pen conditions, feed and medicines are reported regularly and transparently.
WhatsApp us to order via bit.ly/NorgesfoodsOrder
How about antibiotics?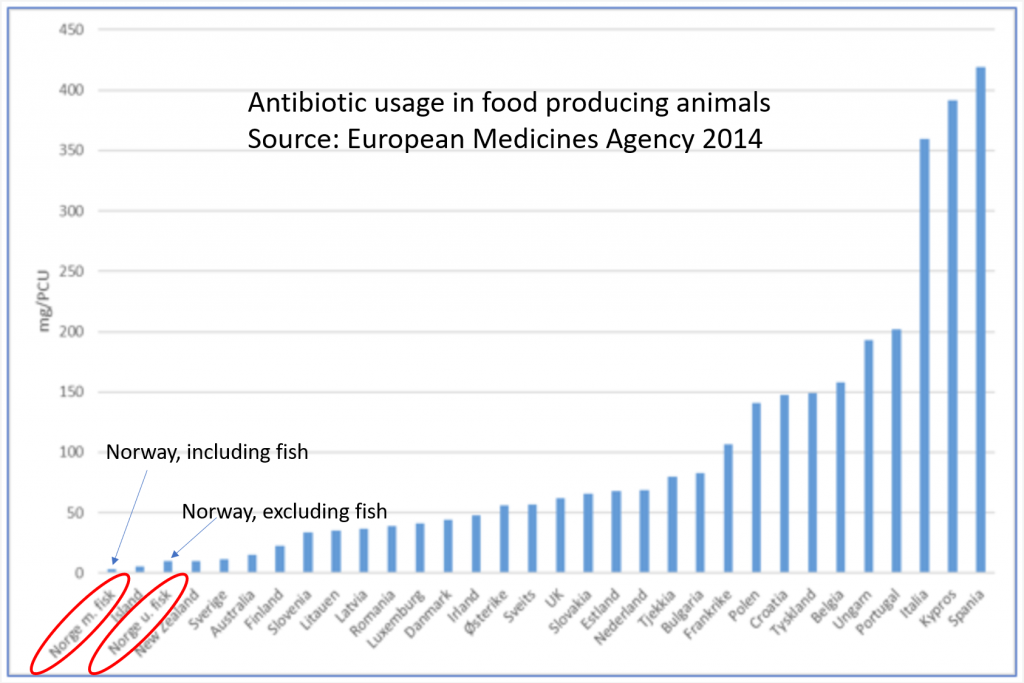 The chart above shows the antibiotics usage per unit weight of food produced. These include all food producing animals in the EU, including Australia and New Zealand. A picture (or in this case, a graph) paints a thousand words, and it is obvious that Norwegian produced fish has negligible amounts of antibiotics. When medicines are applied, they are reported transparently and sufficient time is given for the fishes to flush out these from their system before harvest.
WhatsApp us to order via bit.ly/NorgesfoodsOrder